Check out our photos below of our fun events and activities!
---
Mulga Camp working bee (10th July 2016)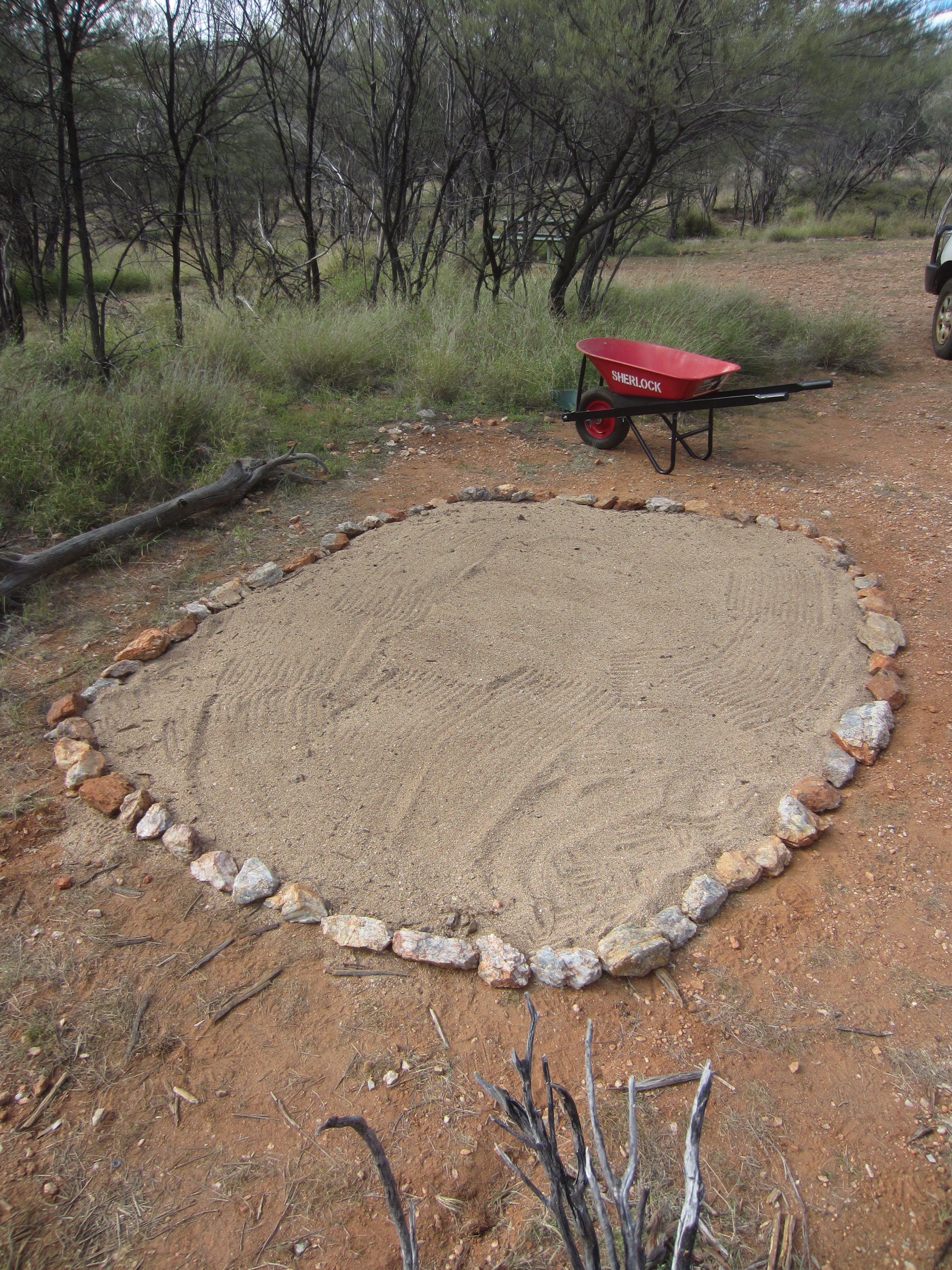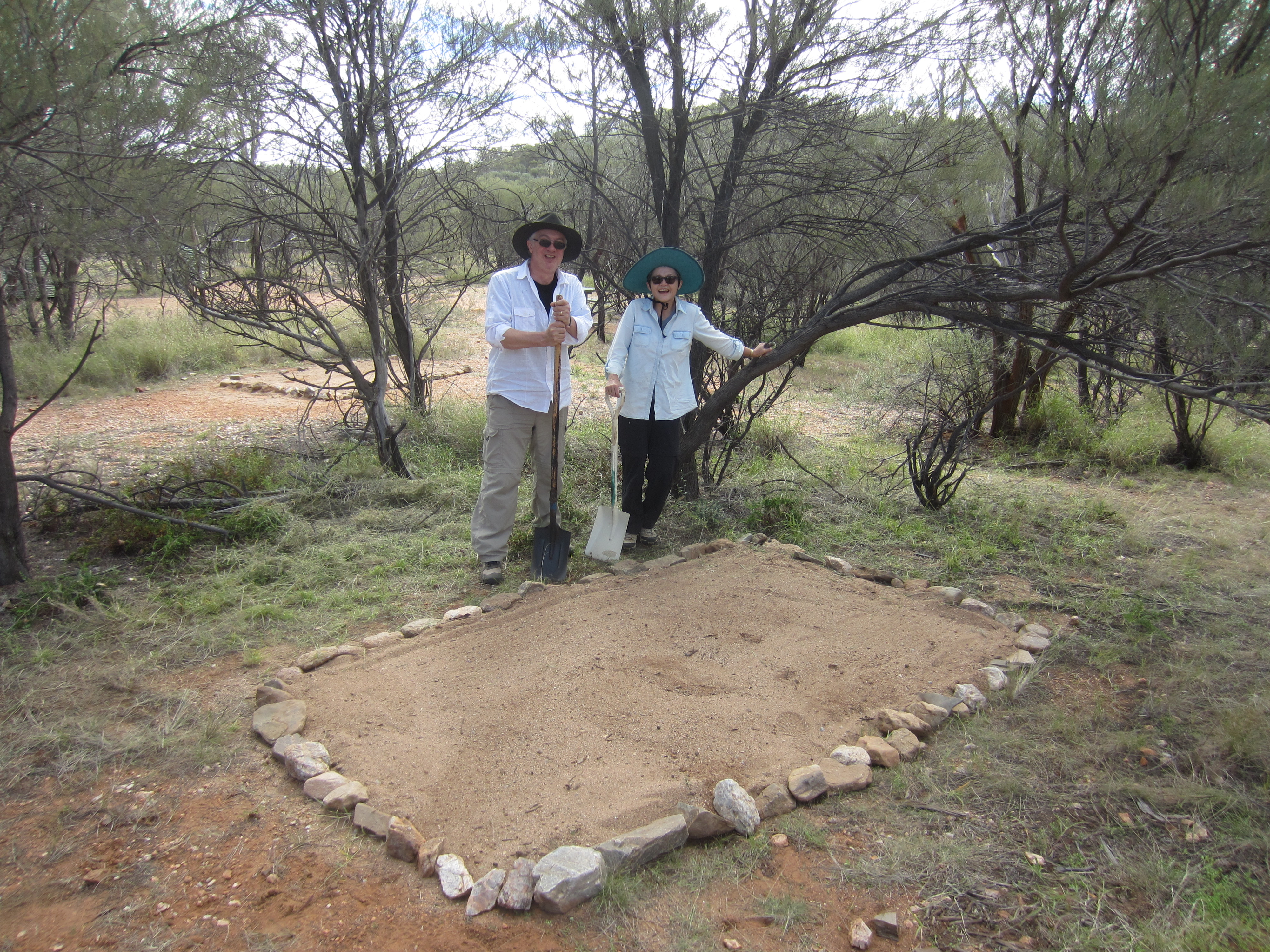 Section 6 progressive walk (June 2016)

Section 1 & 2, progressive walk (April 2016)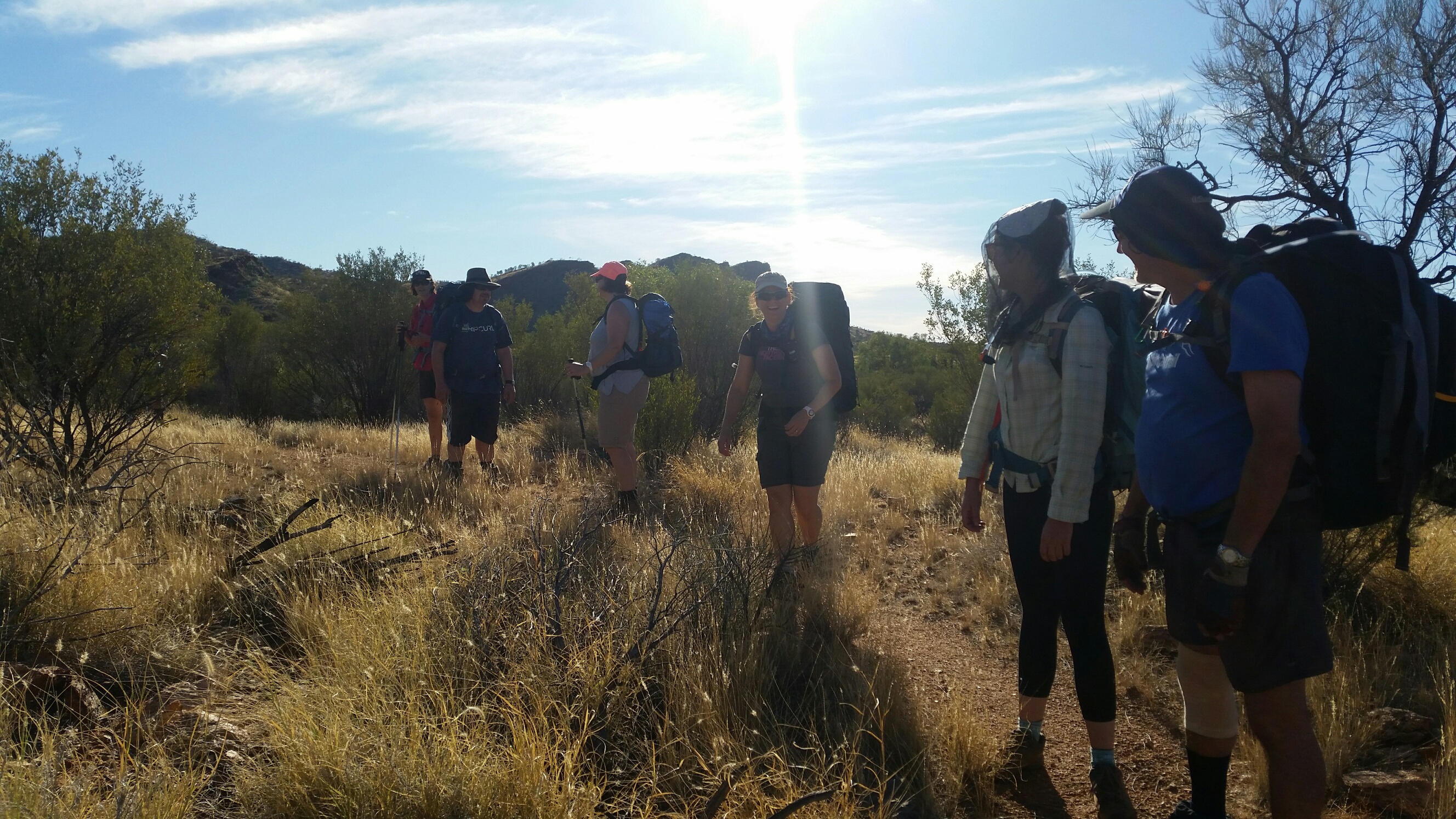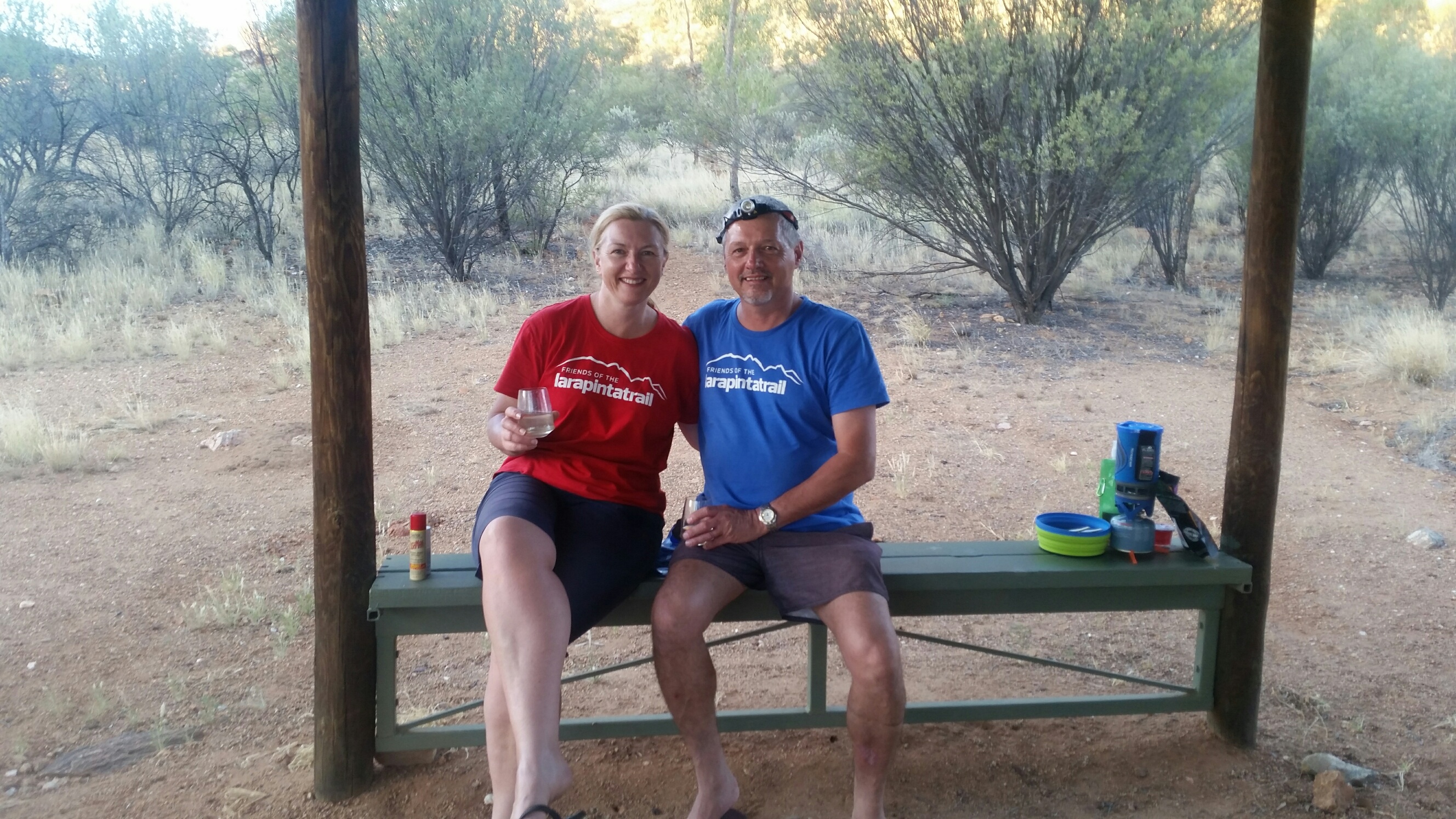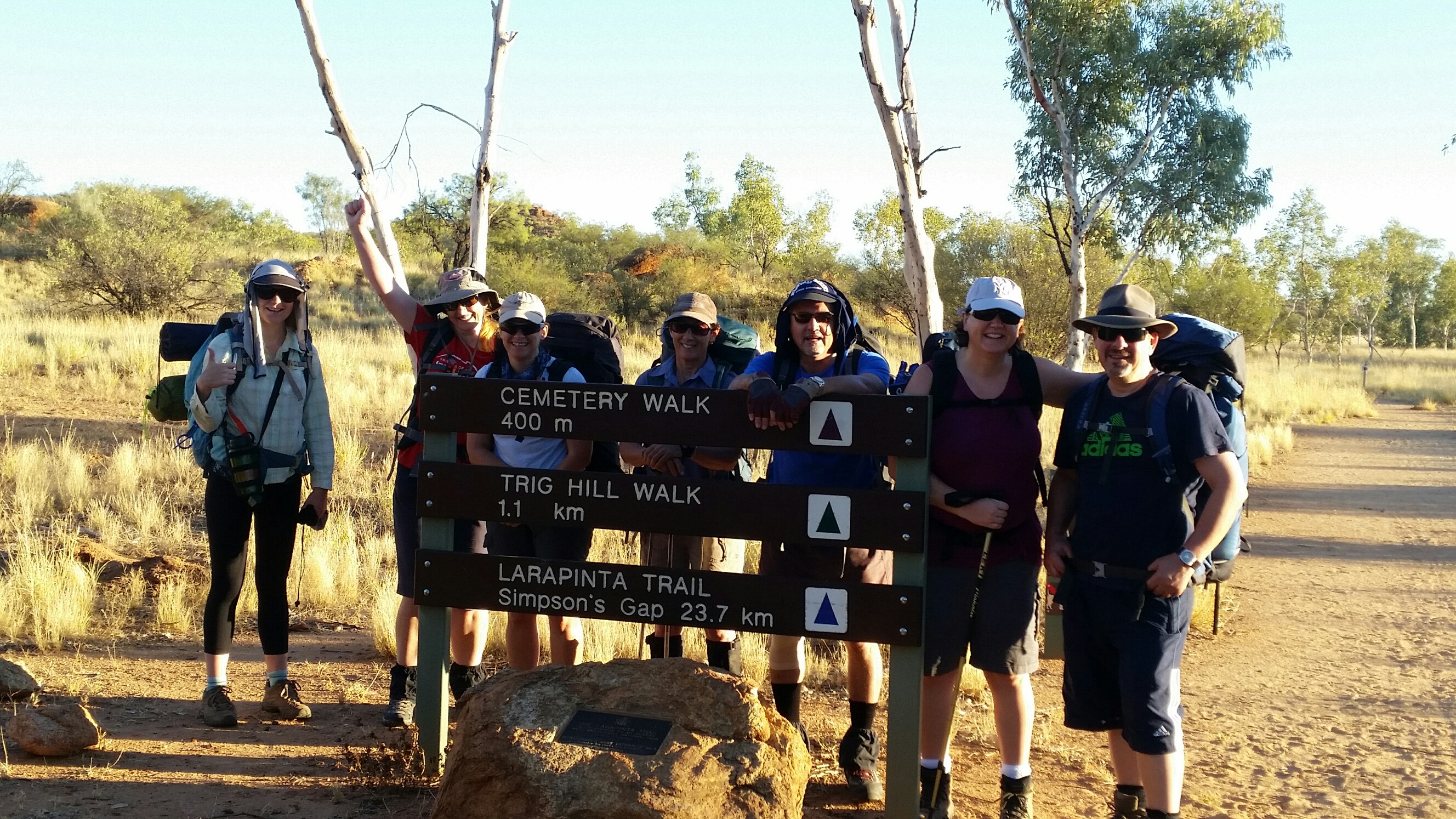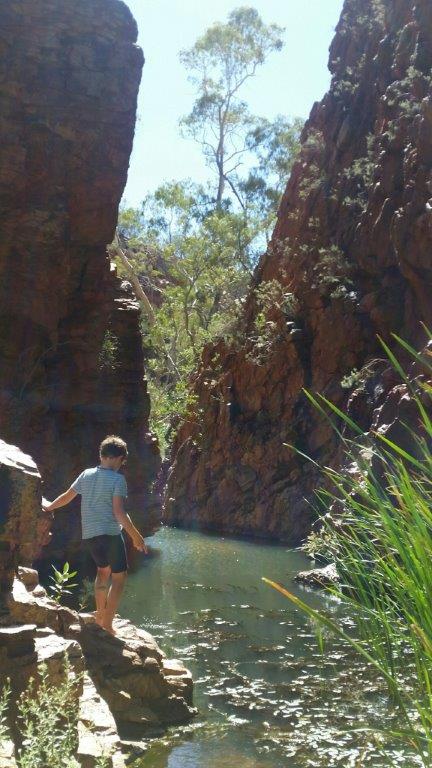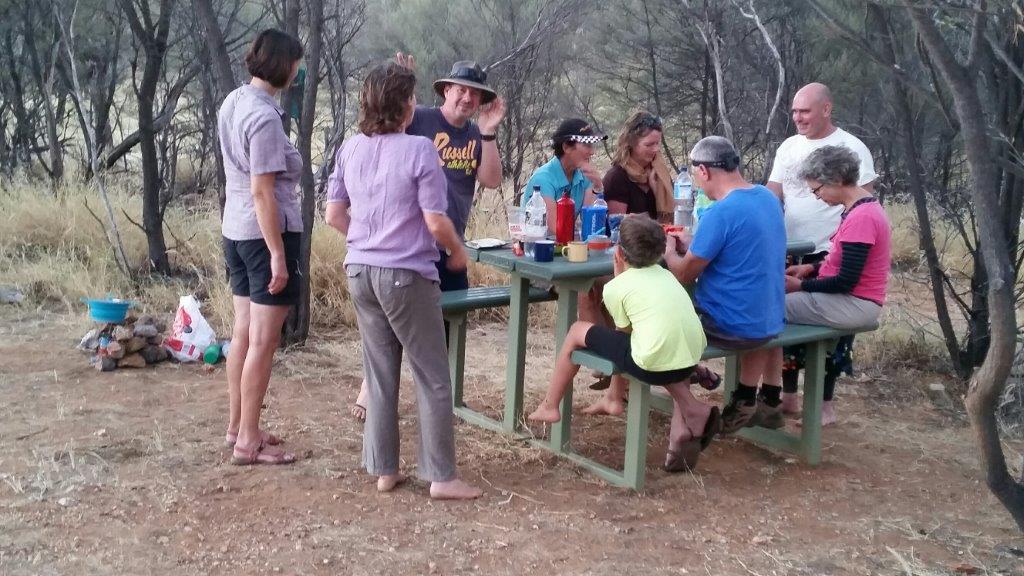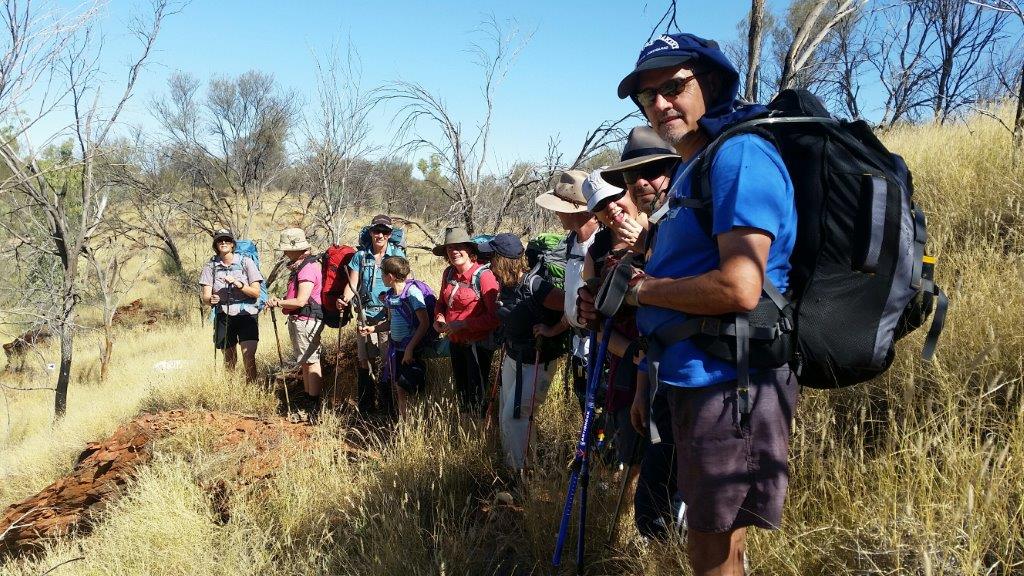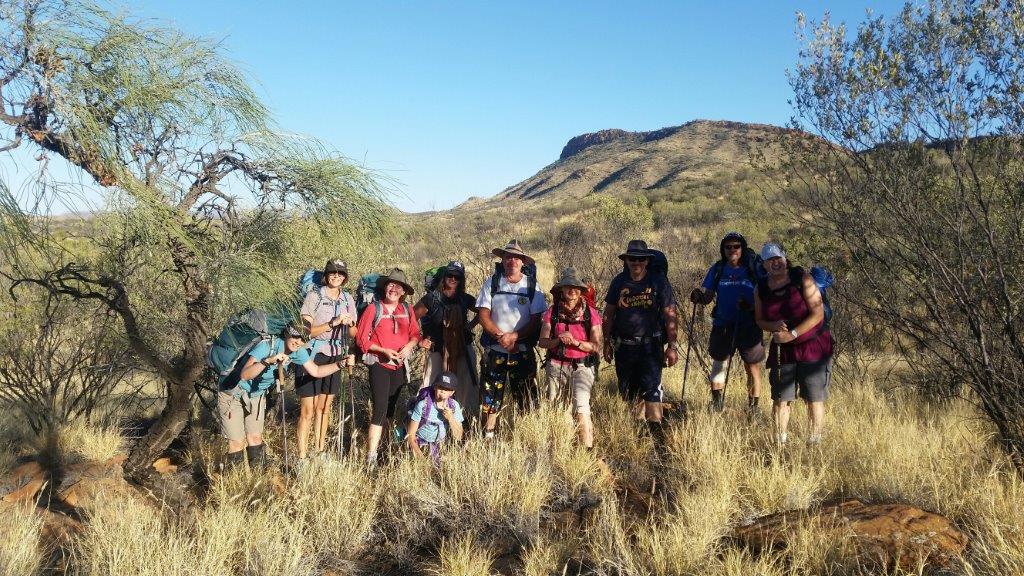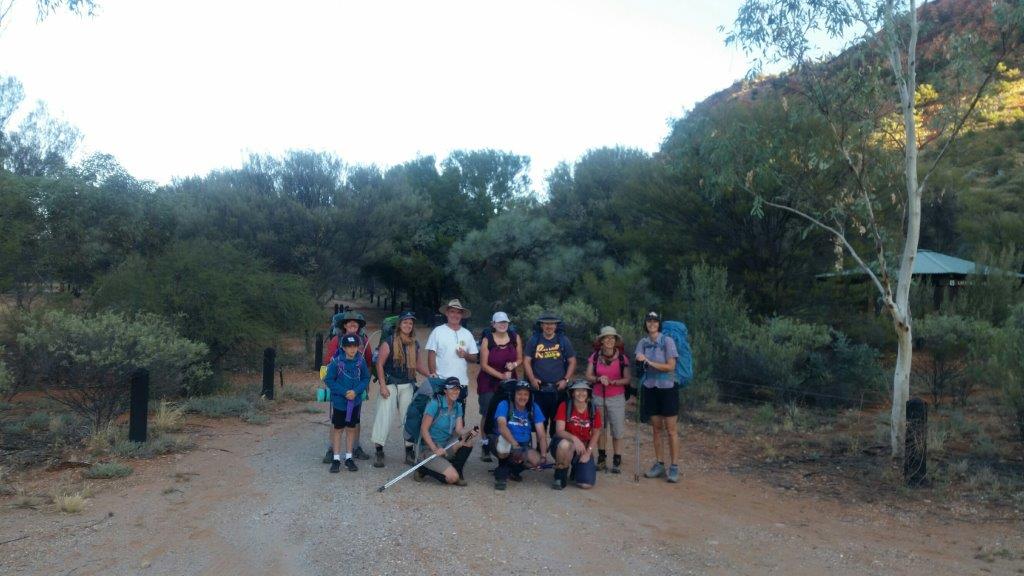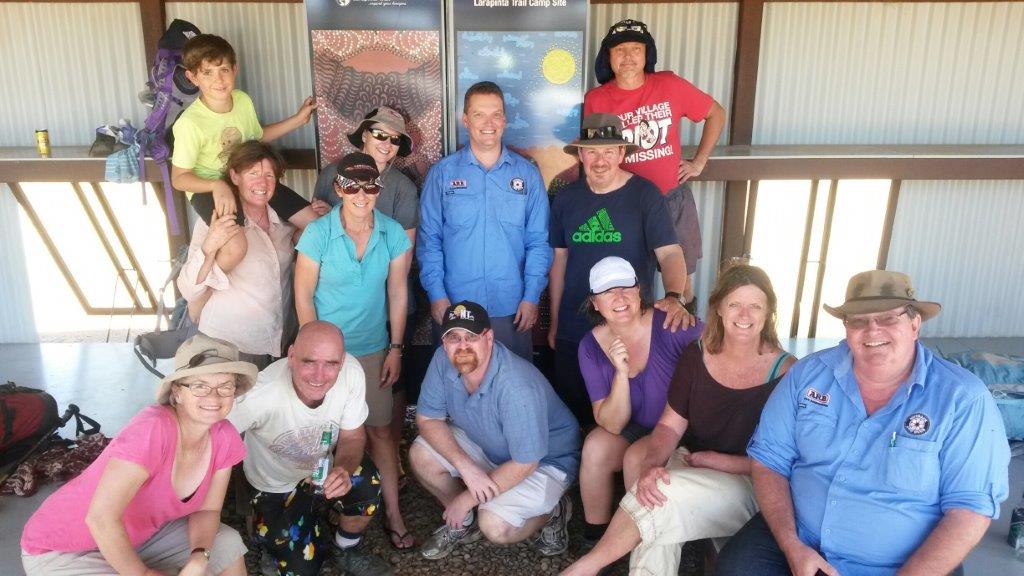 Serpentine Gorge working bee (23rd August 2015)
We had 8 volunteers helping out on the weekend to get a stack of work done at the new Serpentine Gorge camp site on section 7. Work included installing track markers and posts, painting and oiling the lookout railing at the gorge, clearing out gutters, cleaning the signs and platforms at the shelter, and installing rubble drains at the water tanks. Thanks to Central Fruit and Vegetable Wholesalers for supporting the event with their fantastic fruit.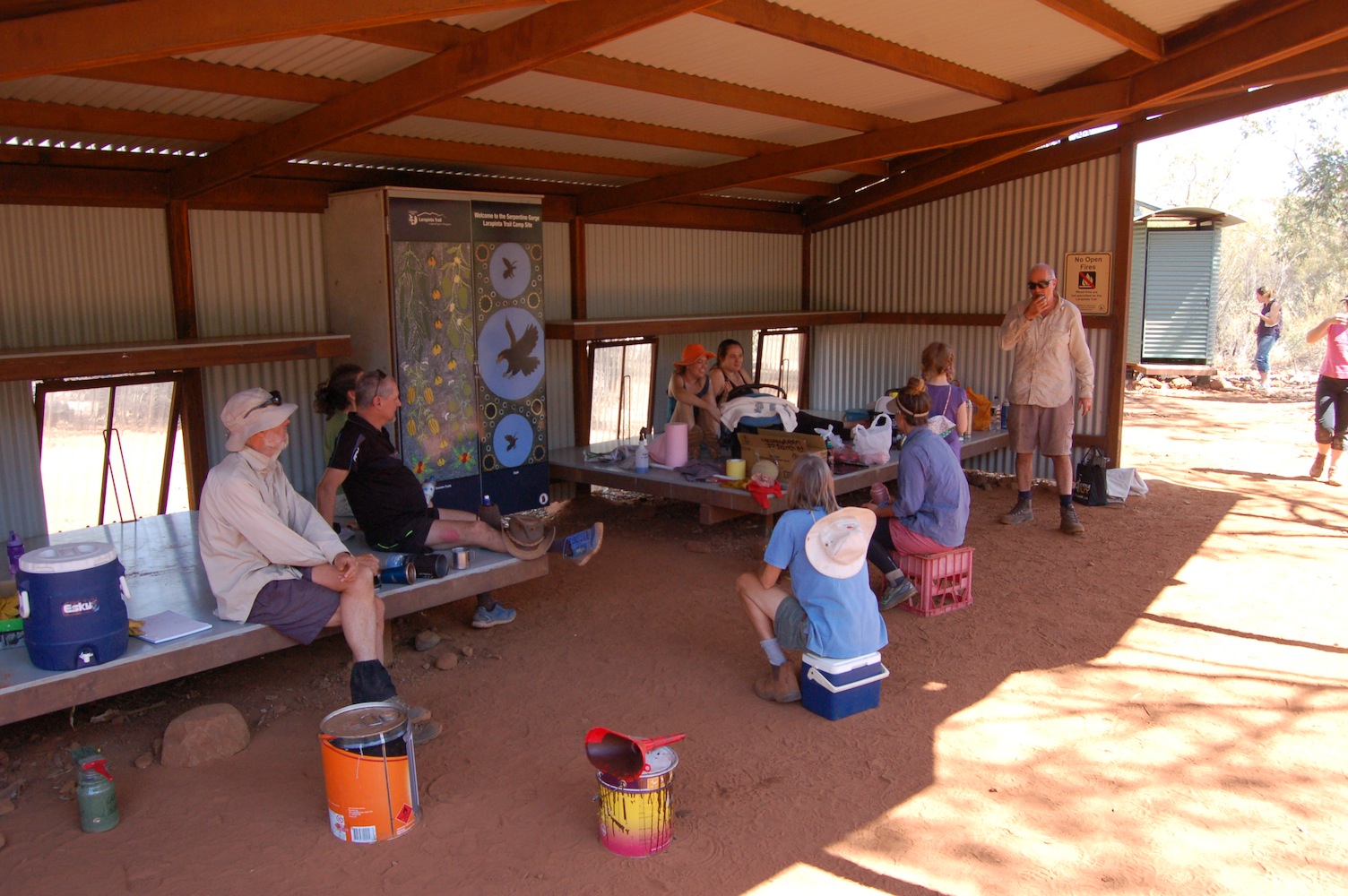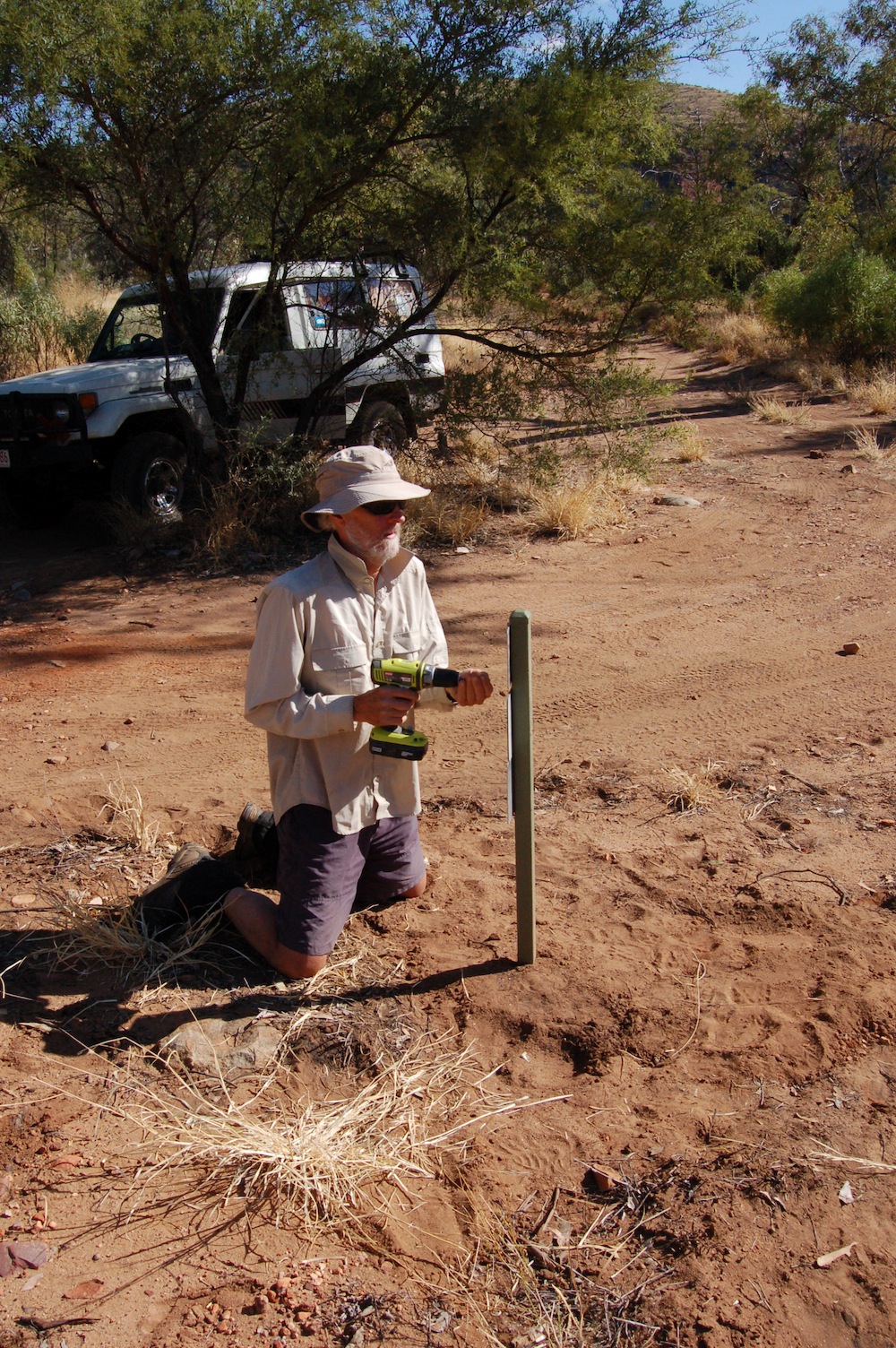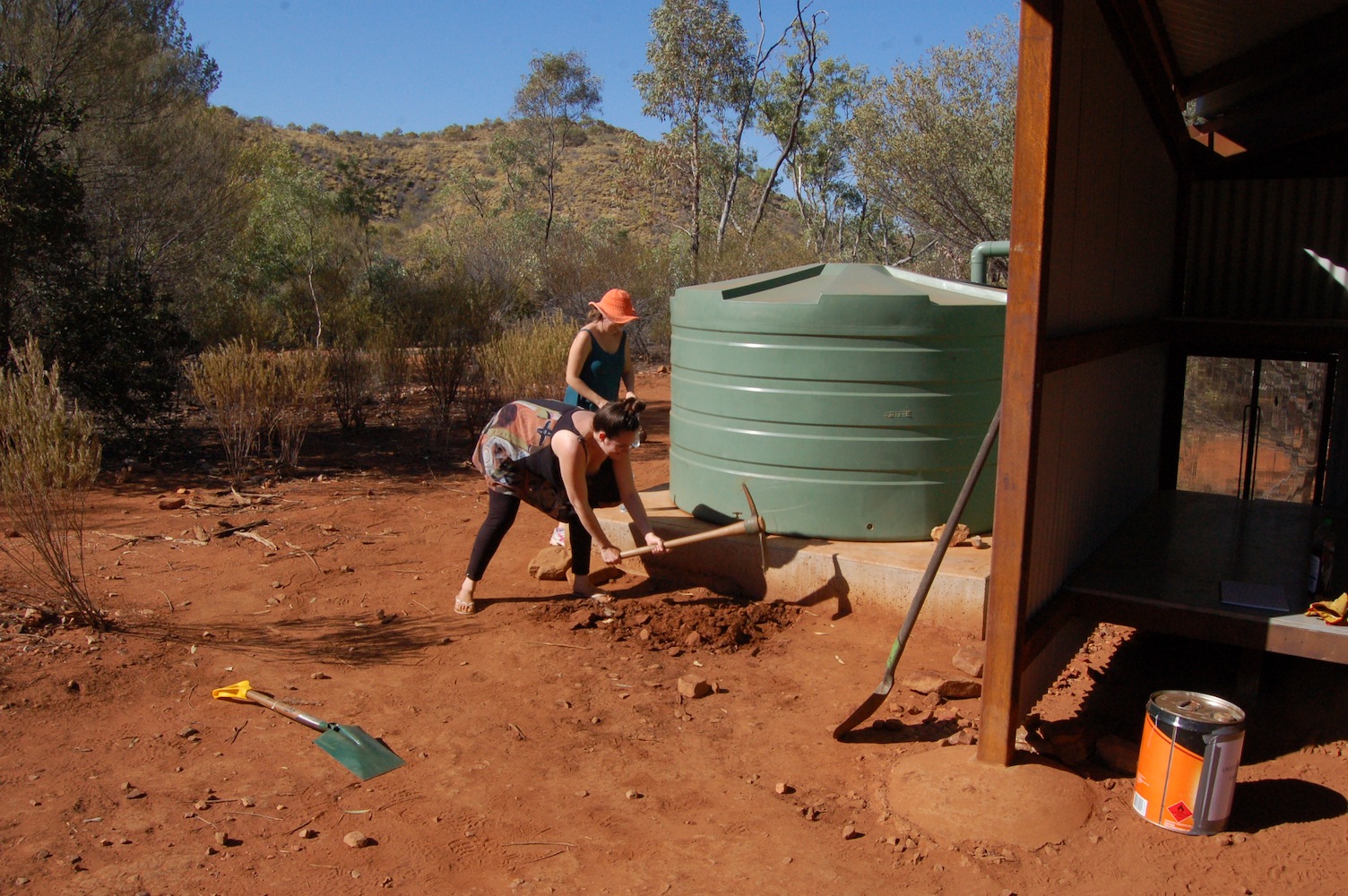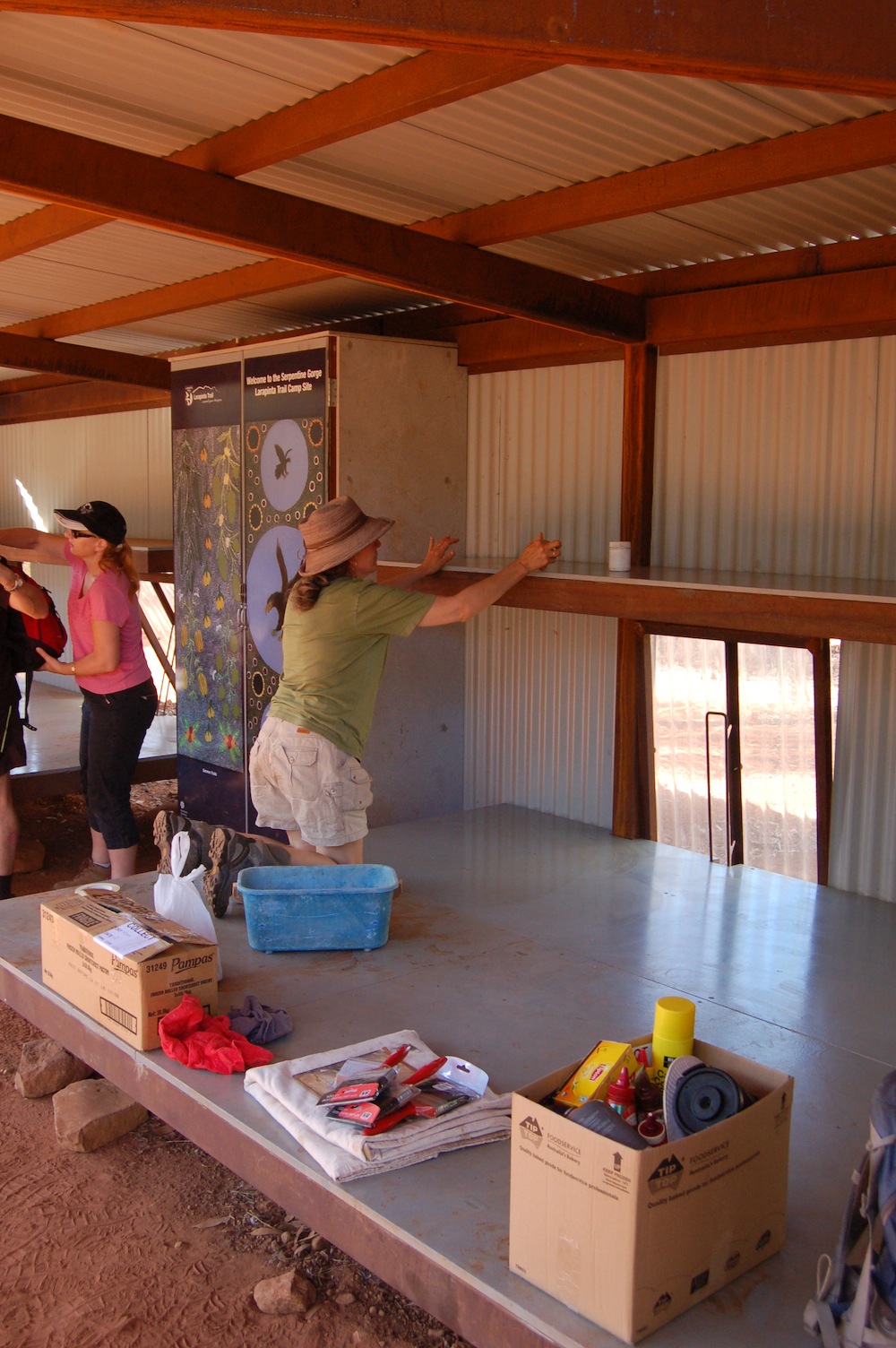 Mt Sonder Walk (9th August 2015)
Last Sunday the Friends walked section 12 of the Trail, climbing to the top of Mt Sonder. The 16km return walk was done by 12 people – a great turn out given the distance from town and the unseasonably warm day. One of our walkers was Joy, who at 74 years young did a fantastic job in undertaking the trek – what an effort! This was also the longest walk that the Friends have organised so far, who knows, we might even do an overnight hike next season!


 


Walk in the Park (14th June 2015)
We teamed up with Susie from Parks and Wildlife to co-host a short walk up Hat Hill Saddle and back, on section 1 of the Trail. This was a great walk to introduce people to walking in the park, and everyone had a fun time. Thanks to Peter from Central Fruit and Vegetable Wholesalers for providing plenty of lovely fresh fruit to enjoy at the end of the walk.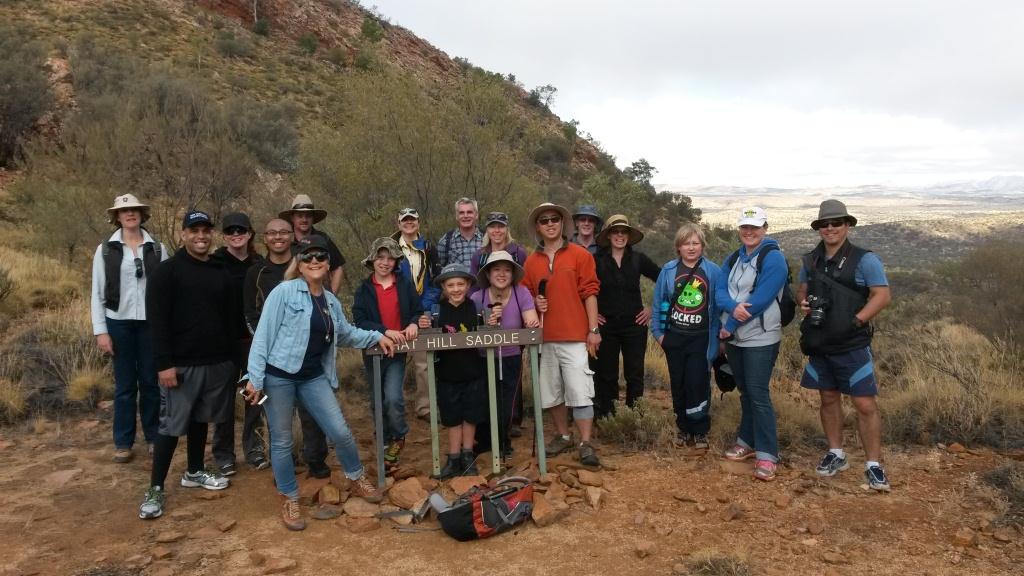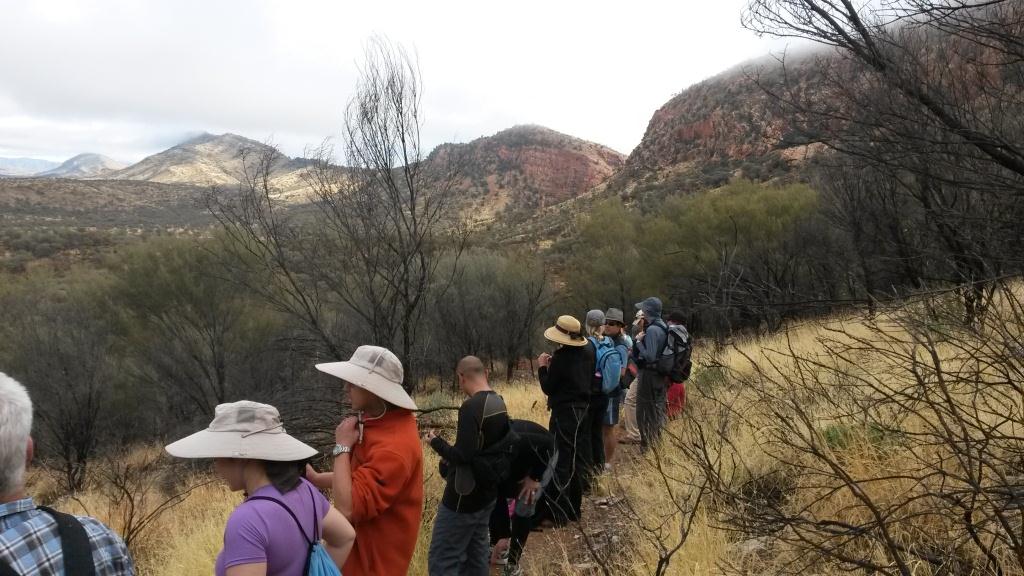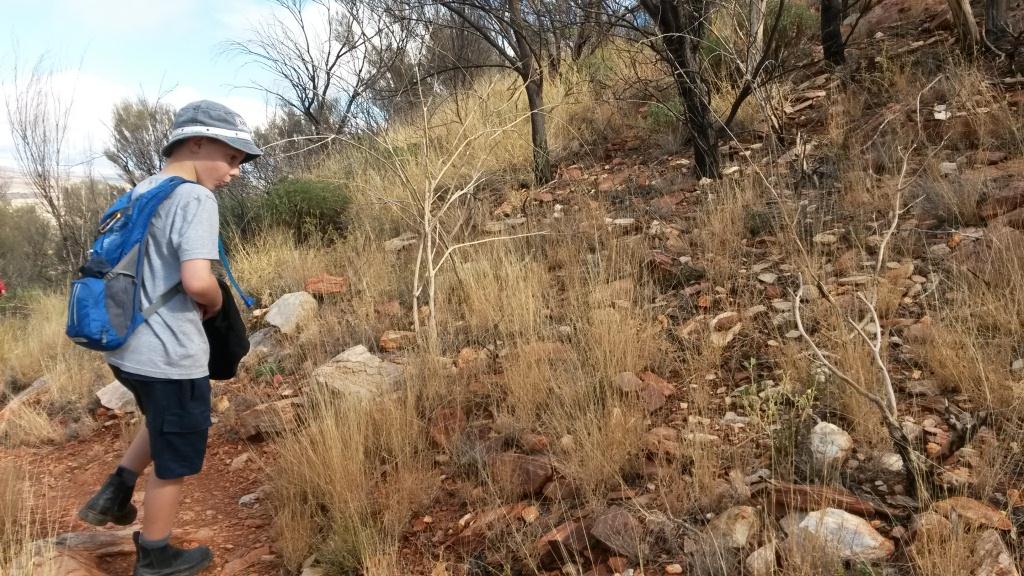 Section 1 walk (16th May 2015)
This walk was a 10km return on section 1 of the Trail, starting from the Alice Springs Telegraph Station to the Stuart HWY underpass and back. It was a beautiful day with a clear blue sky and everyone enjoyed getting out on the Trail.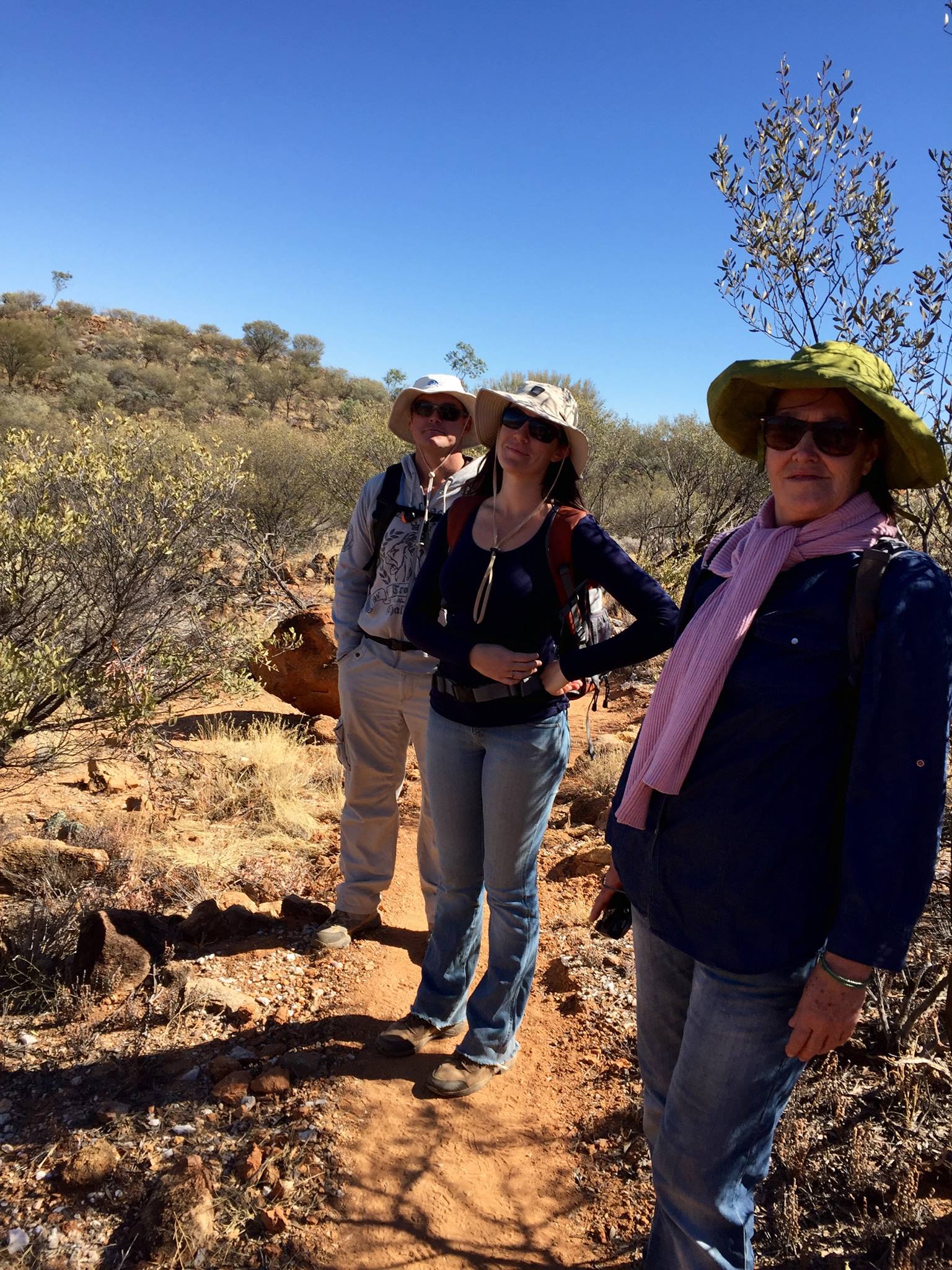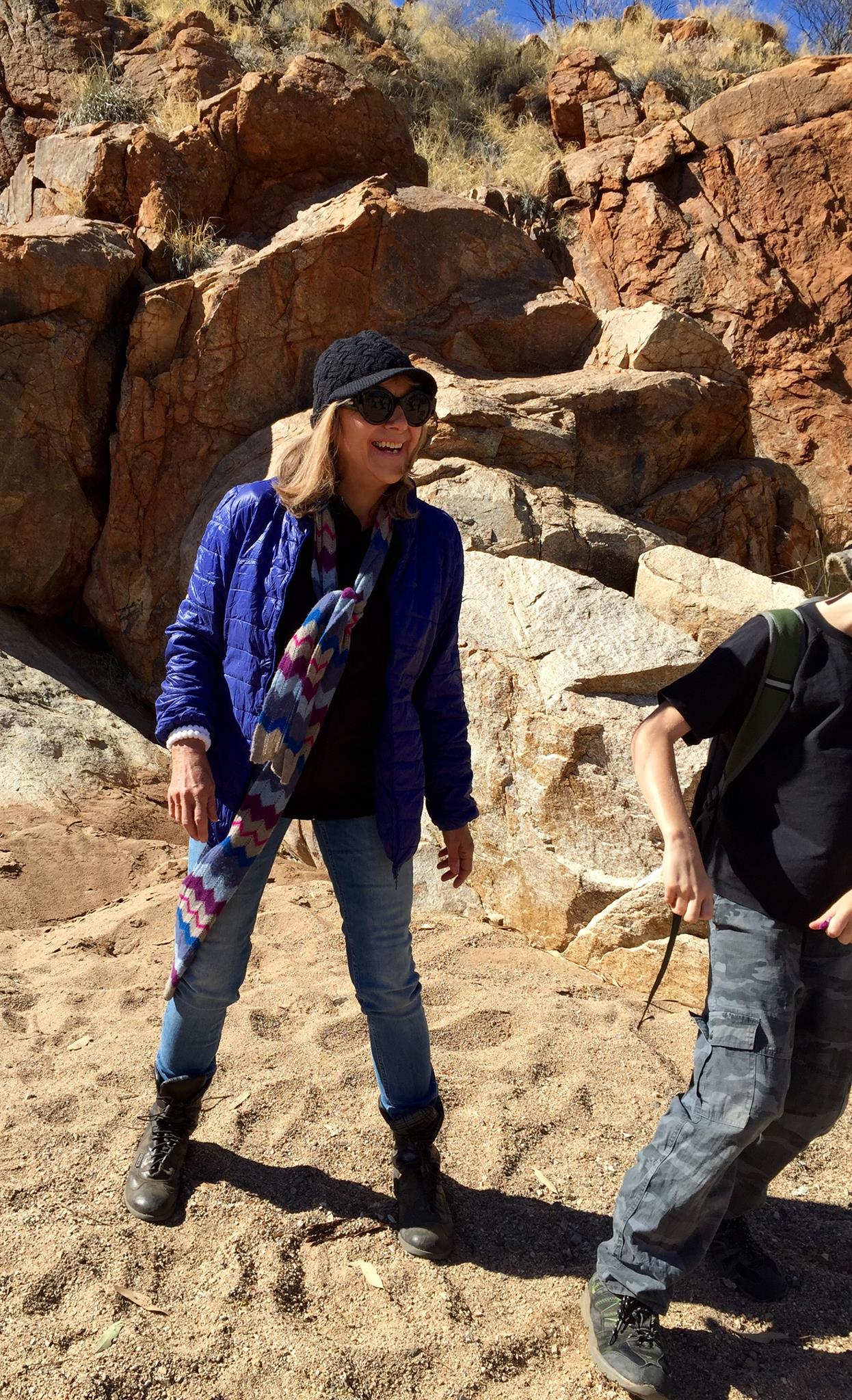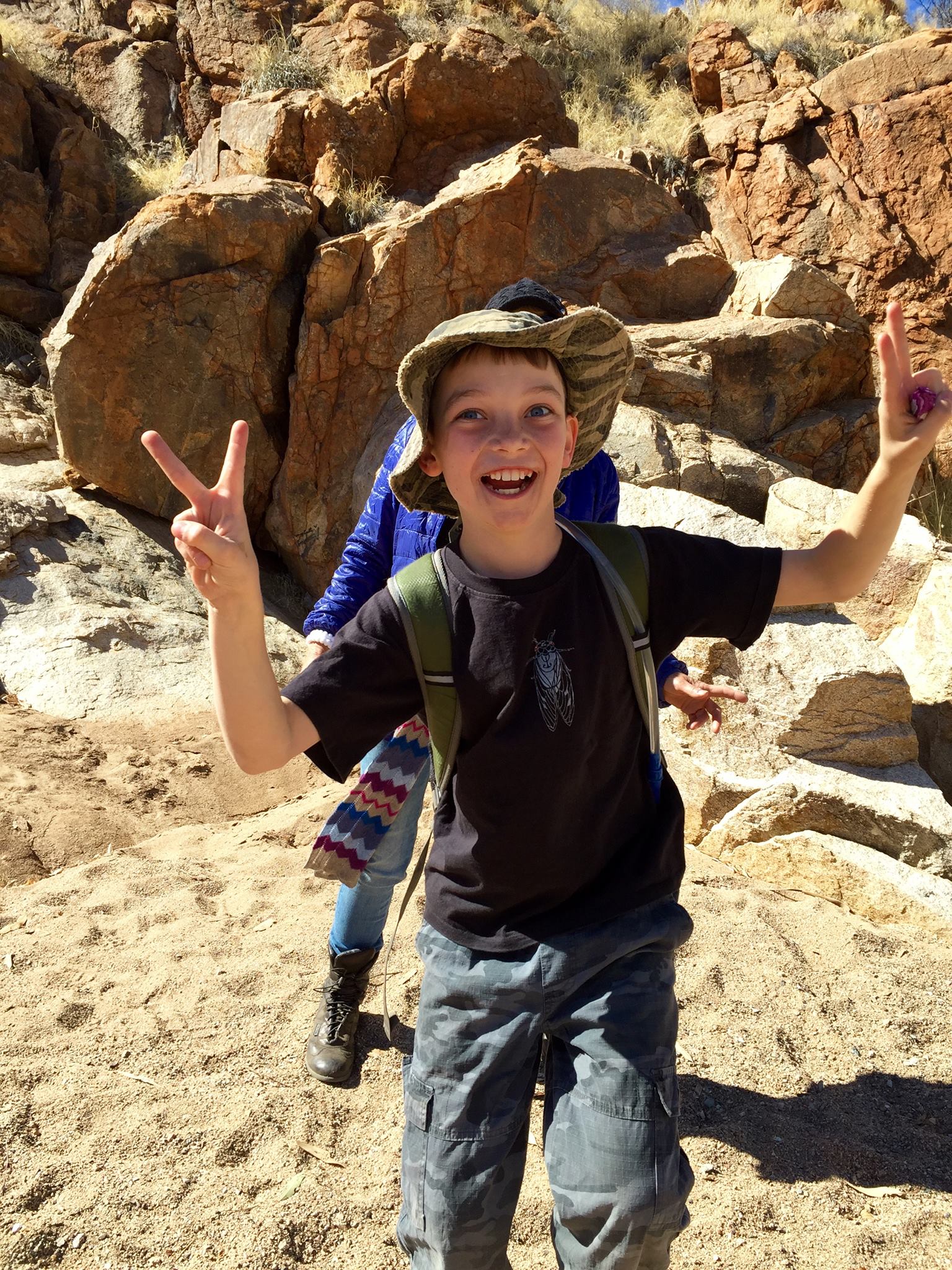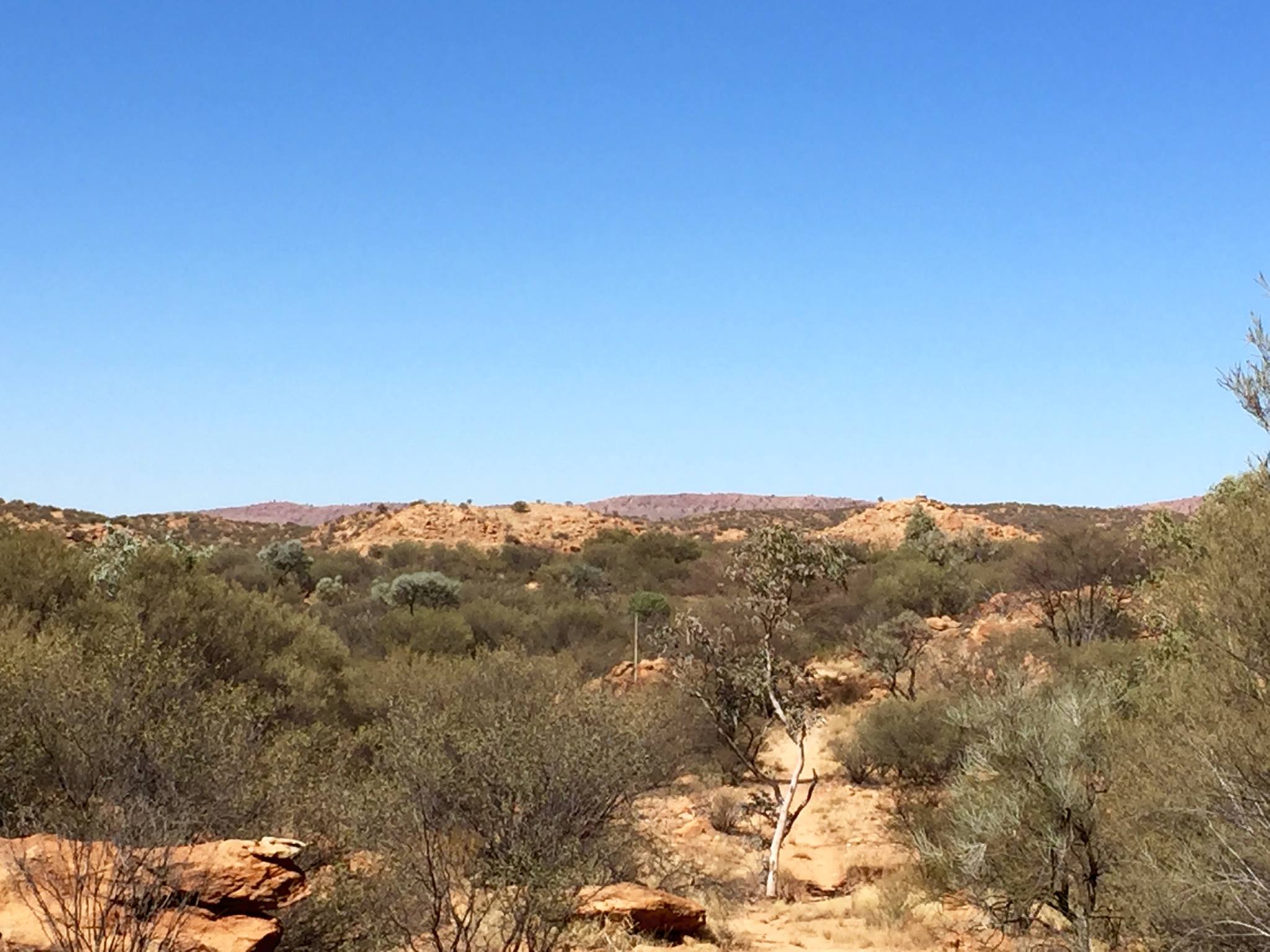 Simpsons Gap working bee (8th March 2015)
Our first event for 2015 was a working bee at the section 2 shelter at Simpsons Gap. The event was a part of Parks Week, a national week of activities and events on National Parks. Thanks especially to the NT Parks staff for their assistance on the day. We had 6 volunteers plus some staff on hand to remove Buffel grass, prune the trail and put a fresh layer of sand on the sand pads. We finished with a nice morning tea and it was a great way to start the new season!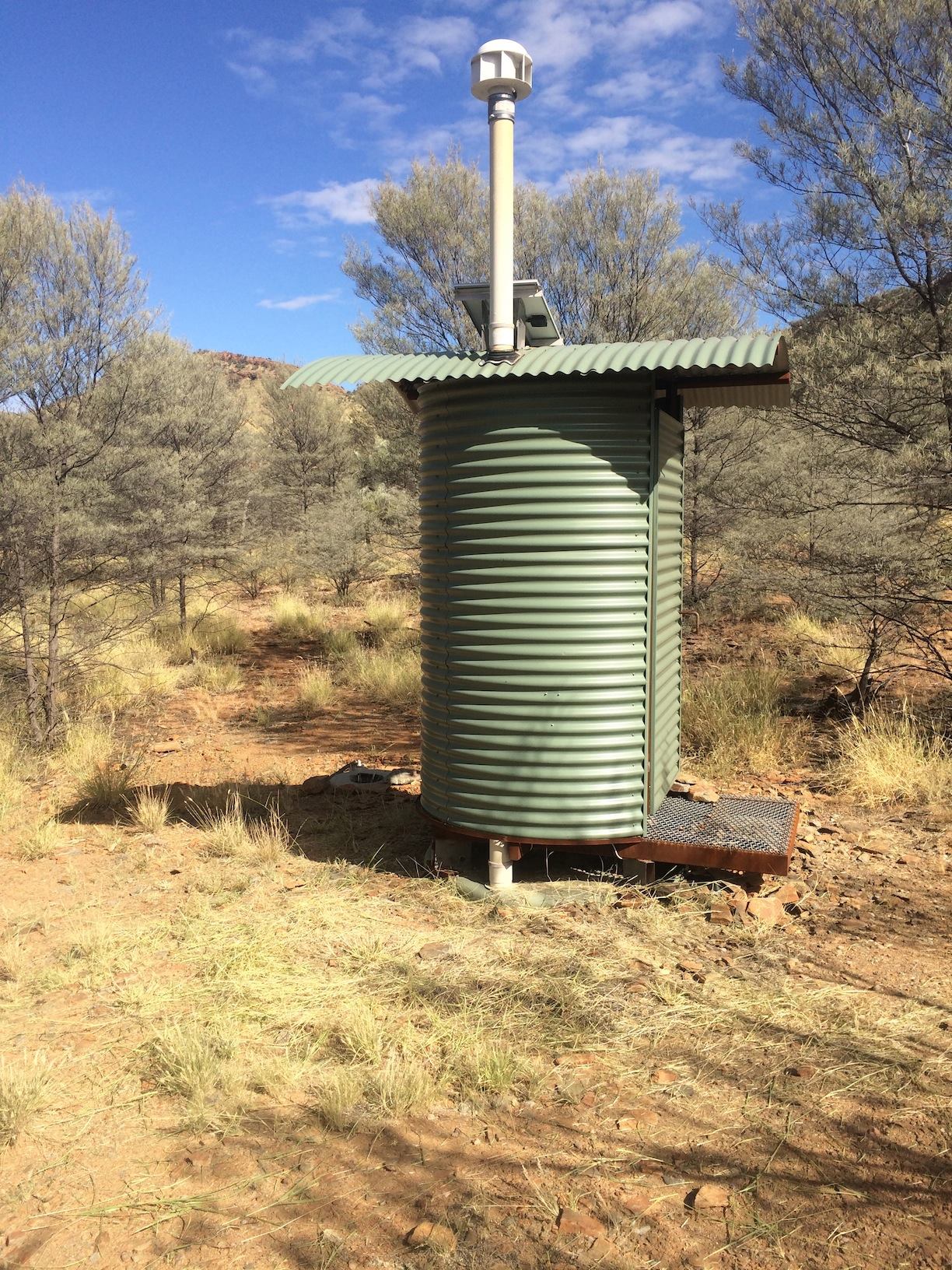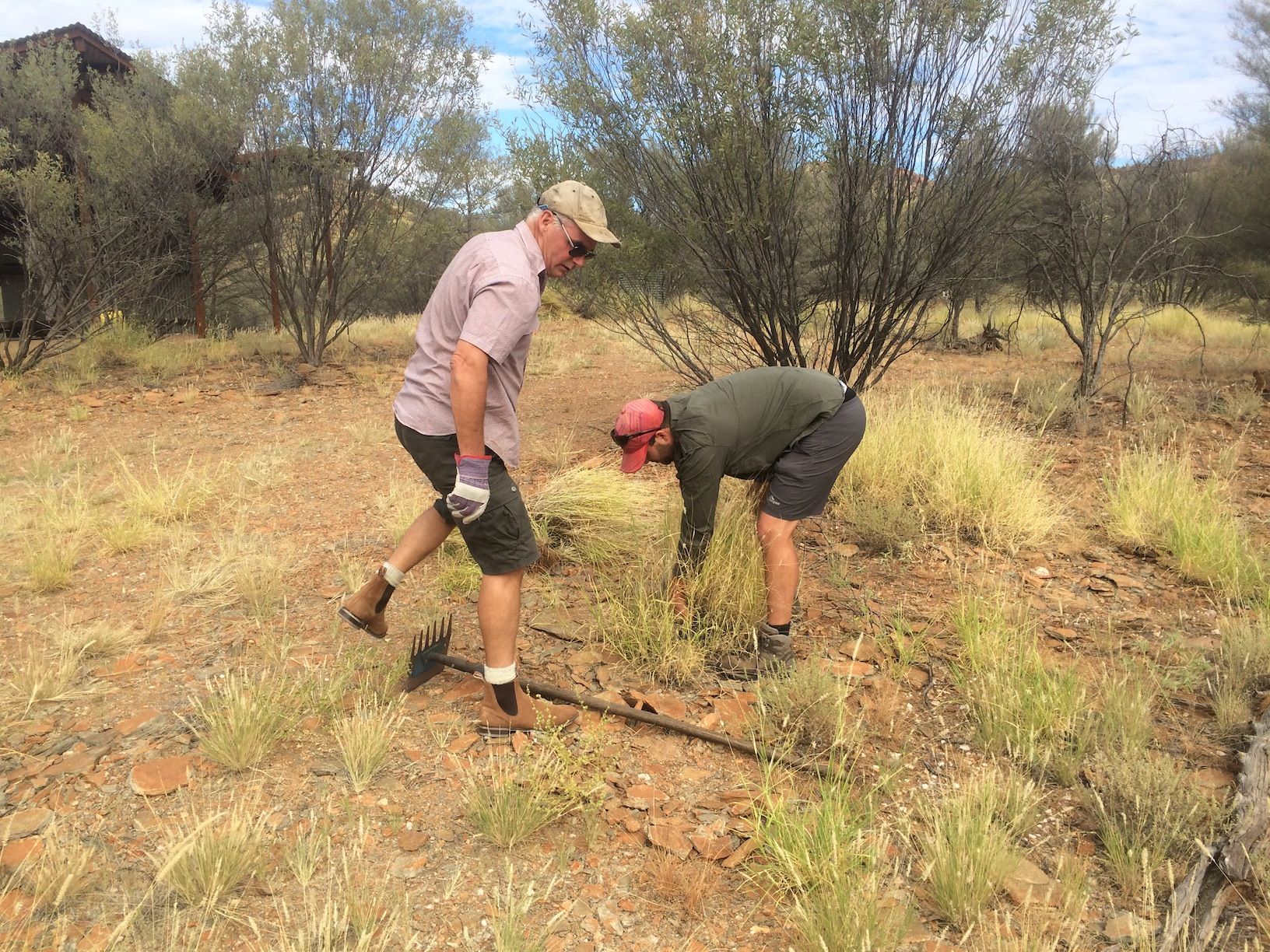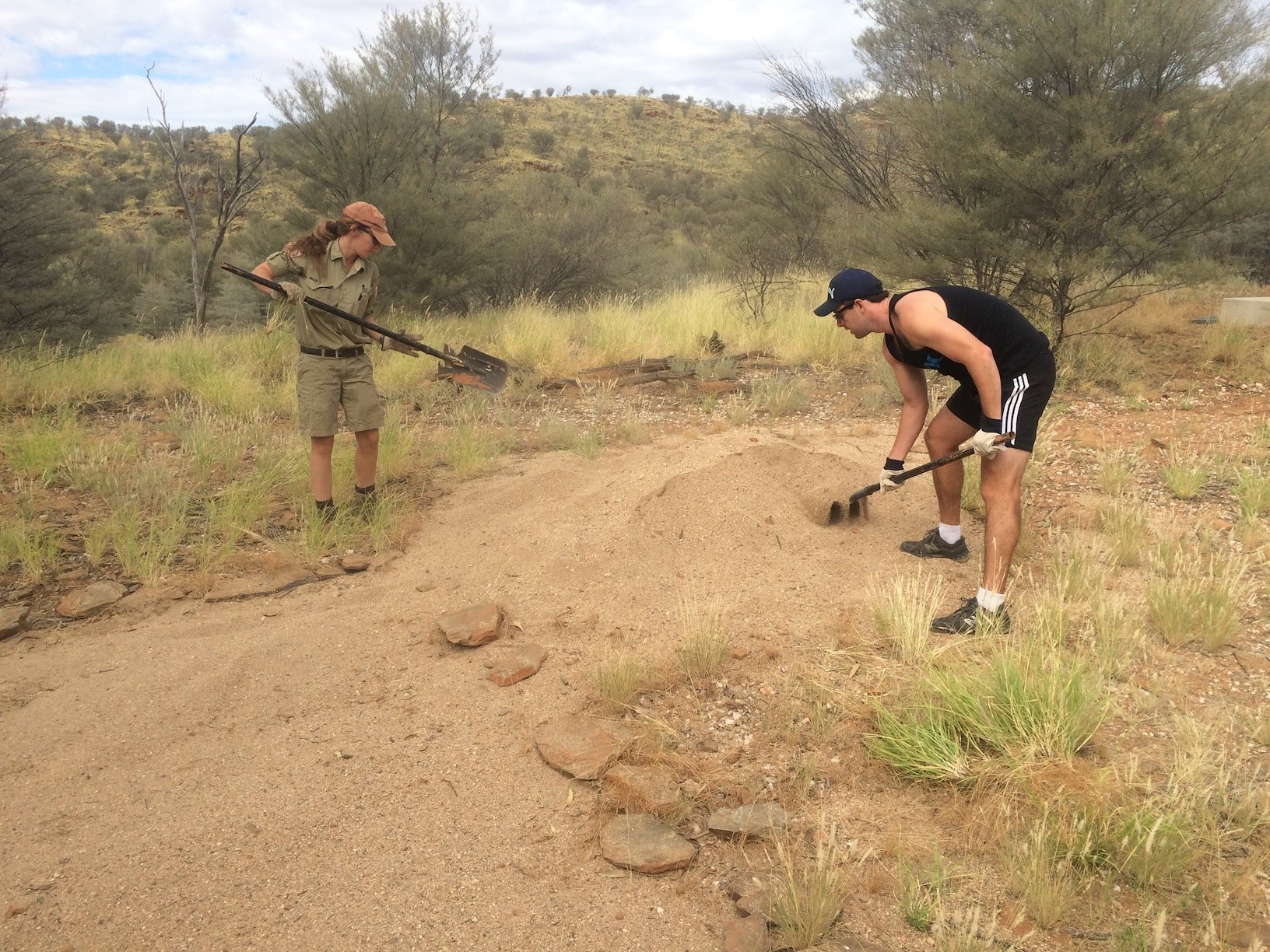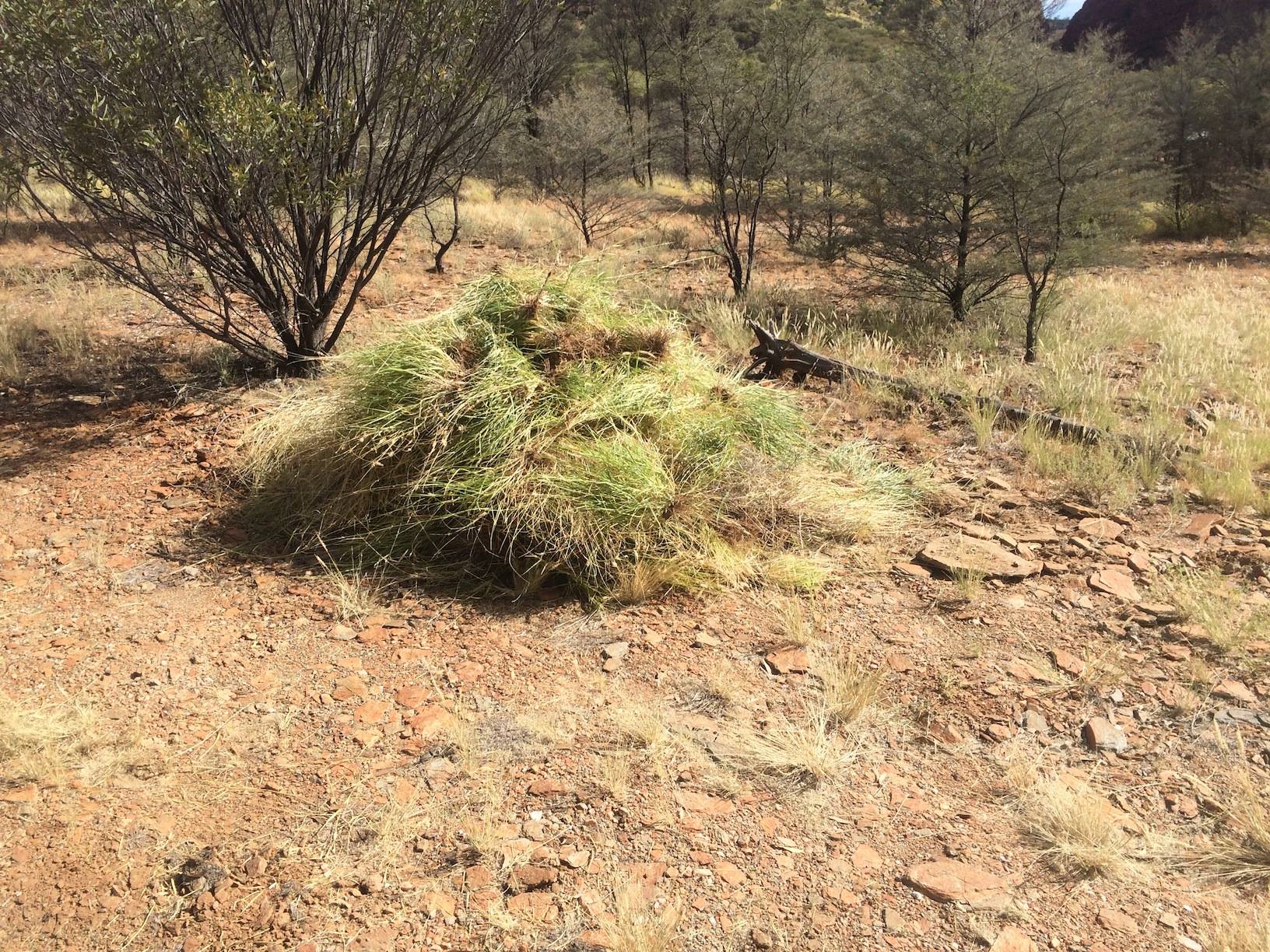 Ormiston Gorge working bee (September2014)
We had a great morning building and installing a brand new table at the Ormiston Gorge Larapinta Trail campsite. It was pretty hot and hard going, but we all had fun and eventually got it in the ground!
Thanks everyone for helping and making it a fun day.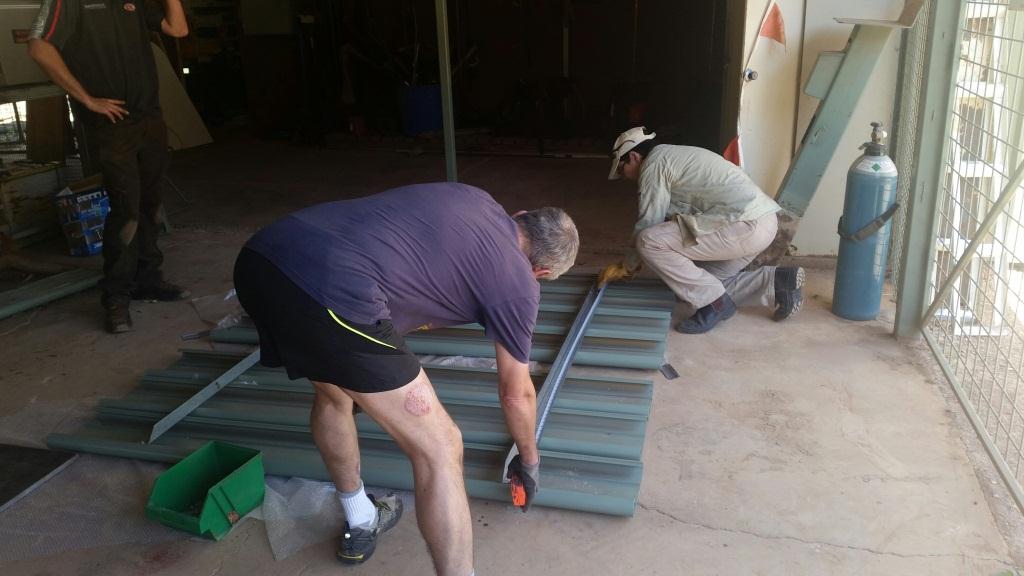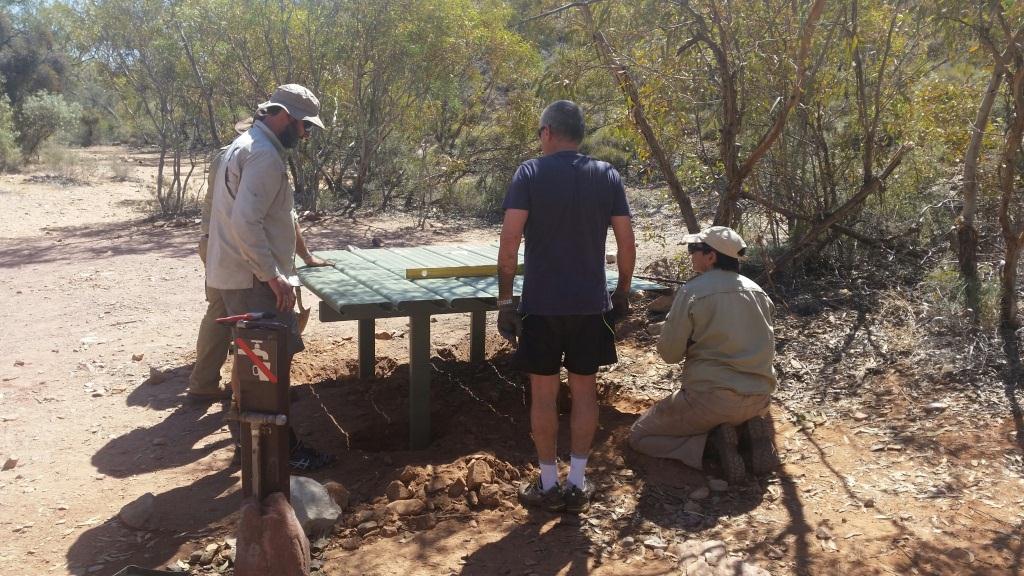 Arrernte Walk (July 2014)
30mm of rain fell on the day of our walk but it didn't stop 4 very enthusiastic (and slightly mad?) friends from doing the 8km walk in the cold and wet. We had fun anyway!
Hat Hill Saddle Walk (August 2014)
We had a great walk to Hat Hill Saddle and back, starting at Simpsons Gap. The walk was only 4km in length on part of section 1, and the views looking east and west at the saddle were pretty fantastic. Finishing with a cuppa and a bbq was a great way to end the morning.
Sunday Markets
Most Sunday markets you will find our stall in the Alice Springs mall. It's a great chance to chat to us about the trail, purchase some cool merchandise, and sign up as a new member!
Wallaby Gap workig bee (2014)
A keen group of volunteers helped re-paint timber signs, oil park furniture, repair the toilet and brushcut weeds along the Wallaby Gap side track. It was a fun day and a great effort from the volunteers. Thanks guys

Simpsons Gap working bee (2014)
Our first working bee of the year saw a great turn out of enthusiastic volunteers ready to work hard. We painted, made tent platforms, pruned vegetation and did a general clean up. A BBQ at the end of the morning was a great reward for all the hard work!