Letter of Appreciation from NT Parks and Volunteering Australia
2016 Volunteer of the Year
Our winners in 2016 are Cheryl Baker and Emil Mavilio. Cheryl is amazing, and gets involved in everything, even before we ask her!! She is a dedicated and hard working volunteer who goes about her business with little fanfare – until now! Congratulations Cheryl, we think you are the best! Emil is also a bit of a quiet achiever, and can cook a mean BBQ when required, so we think that's pretty special. Emil is on the Committee and completed the 2016 progressive walk over the entire trail, which is a great achievement. His enthusiasm and business know-how are a great asset to the Friends. Thanks Emil!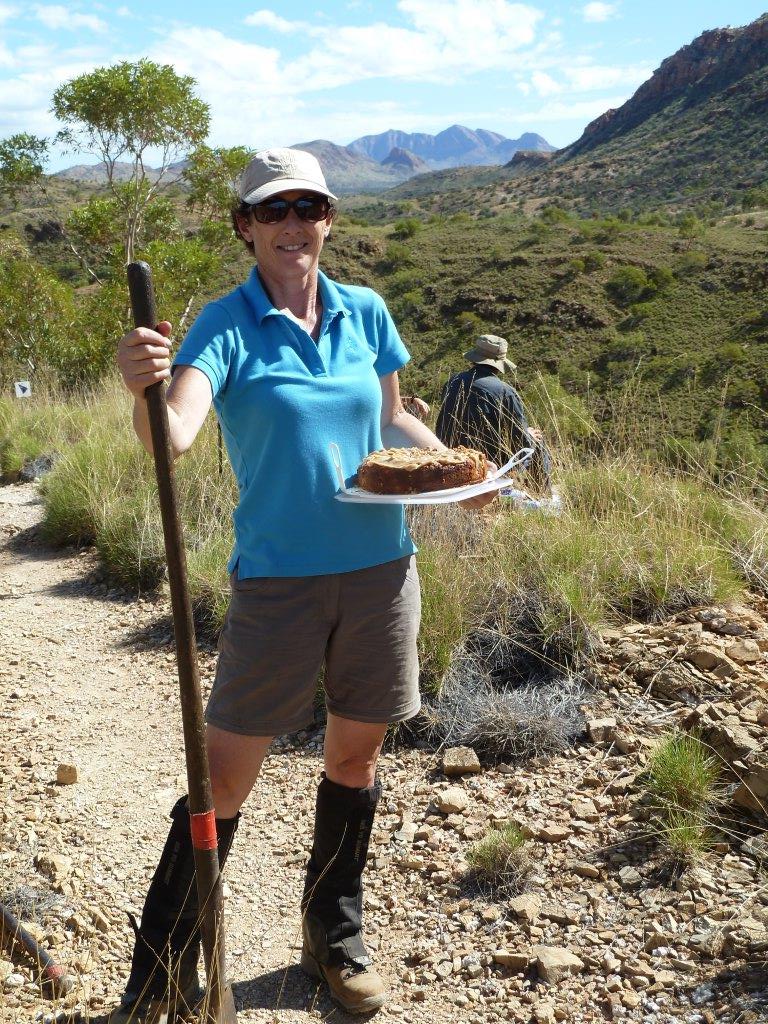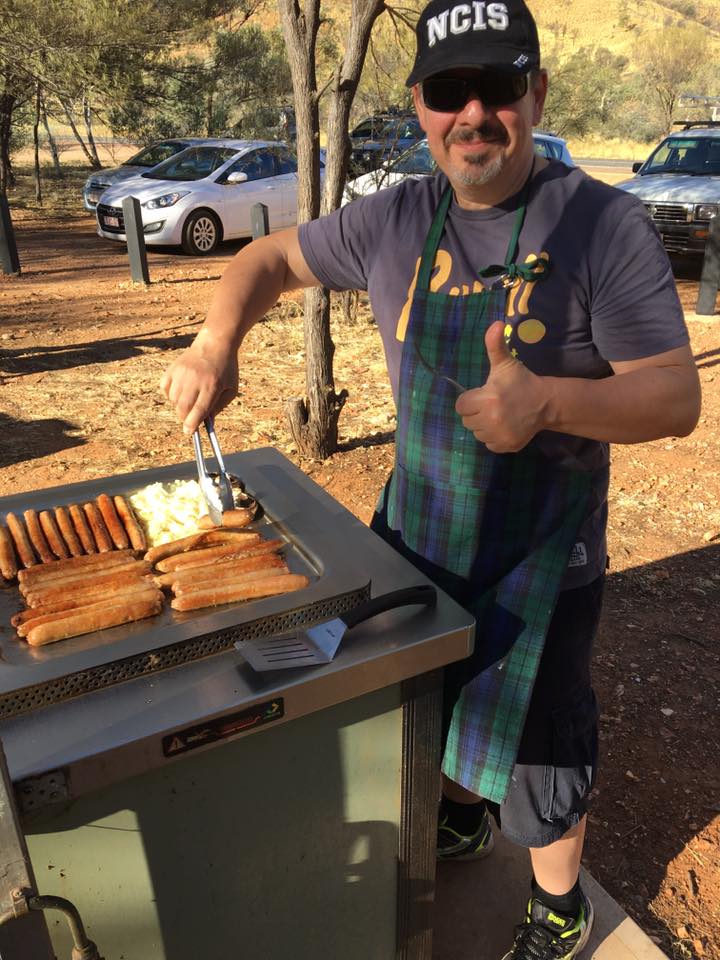 2015 Volunteer of the Year
This year we gave the award to 2 people – Valerian and Andrea Celofiga. They have been very active and enthusiastic supporters of the Friends, and have attended many of our activities throughout the year, including our walks and working bees. They have even come along to some of our meetings!! Valerian and Andrea bring a wonderful can-do attitude to the Friends, and are lot's of fun, so thanks guys, we really appreciate it. Enjoy your new Friends T shirts.
Valerian and Andrea at the Mt Sonder summit (August 2015)